BAMBOO PERFECT BASIC CROP TOP
Organic Knit Bamboo Natural Colored Reversible Crop Top with Flutter Sleeves, Low Scoop Neck on One Side and High Neck with Key Hole on Other Side
NOTE: This top feels like butter. Click the button below to purchase the version with those amazing removable leaf pins.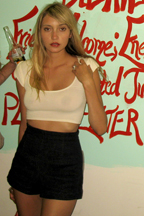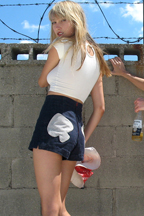 Opiate by Mandate of Heaven is a line of organic limited edition garments, made to order or in small runs by ethically compensated hands.
Please allow 2-4 weeks for your Opiate order to arrive; these guys are totally worth the wait.