BLUE AND MINT BAMBOO LEAF TOP
Organic Knit Bamboo Reversible Scoop Neck Crop Top with Blue and Mint Limited Edition Removable Vintage Velvet Millinery Leaf Pins Encircling Neckline
NOTE: These pinable little leaves look great on all sorts of things; ditto for the bodice alone. Thus, this perfect package is a particularly practical Purchase. Want the little top only? Click on the button below and it's yours for $65.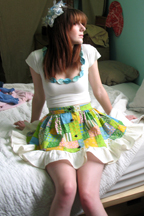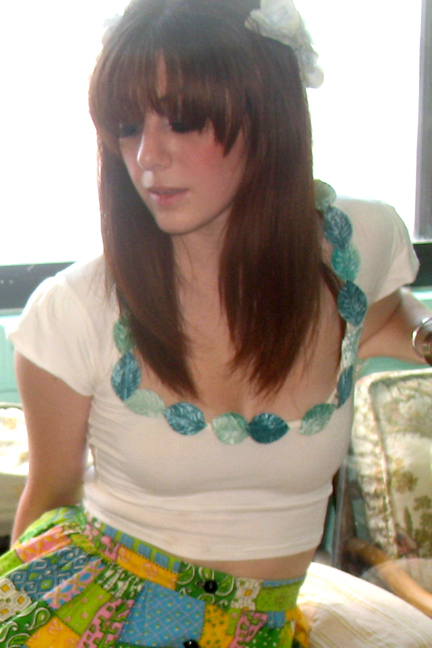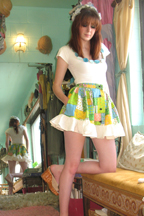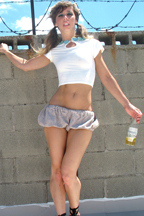 Opiate by Mandate of Heaven is a line of organic limited edition garments, made to order or in small runs by ethically compensated hands.
Please allow 2-4 weeks for your Opiate order to arrive; these guys are totally worth the wait.